RFD transfer services back online!
For personal collection please make an appointment
on our "Contact Us" page.
Walther Pre-Charged Pneumatics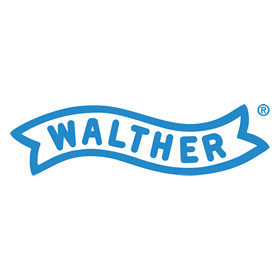 Walther Rotex RM8
The Walther Rotex is a very rare thing in the air rifle world.. it's big brand rifle that has big brand components that doesn't cost big brand money!
Starting with the stock itself the Rotex has a crafted Minelli beech stock that looks absolutely stunning in person. Beautiful checkering has also been added to the stock not just for some extremely classy looks but also for extra grip in adverse weather conditions.
The Rotex also has a brilliant adjustable trigger than can be set to suit each individual shooters preference for far better shot to shot consistency. An automatic safety has also been fitted to the Rotex that engages after each time the rifle has been cocked, the safety switch has been ergonomically placed at the rear center section of the rifle so it can be quickly engaged/disengaged without taking your eye off the target.
The main attraction with the Rotex however is the barrel, as many know it doesn't matter if your rifle comes with every attachment on the planet if you can't hit anything with it! Thankfully the Rotex comes with Walther's own Lothar Walther barrel, quite possibly one of the most accurate air rifle barrels on the market today. The barrel itself also features 1/2UNF threading for the attachment for a silencer straight out of the box.
With all of these features the Rotex would be a competitive rifle at the £800 mark.. but at only £470 the Rotex is truly in a class of its own.
Spec sheet.
.177 & .22 calibres available, length 104cm, Weight 7.9lbs, Full power, Multi-shot,
Lothar Walther barrel, Minelli checkered stock, Bolt action, Pre-charged pneumatic rifle,
Automatic safety, Threaded barrel, Two stage adjustable trigger.
£520, Comes with a free tin of pellets, RFD transfer available and the rifle will be chrono tested before sale, Contact us for more info and purchasing.