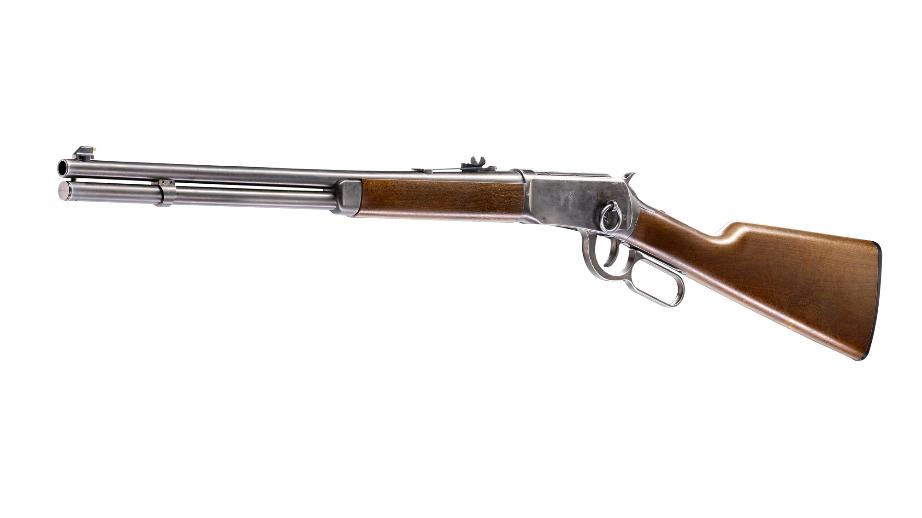 LEGENDS COWBOY
Shooting the Cowboy rifle is quite possibly the best rifle on the market when it comes to smiles per mile.
For starters the rifle beautifully replicates the lever action rifles made famous during the wild west. The metalwork is superb and is mated to a real wooden stock and forestock which feels excellent in the hand and shoulder. The real icing on the cake however is the shell ejection system that ejects the empty casings each time the rifle is fired and then cocked.
The Cowboy rifle uses CO2 as its powerplant which also makes it very pleasant to shoot and easy to recharge by simply using 2x12g bulbs.
Multiple different styles are also available including antique, blue, gold and chrome finishes.
If you're looking for something to put a huge smile on your face the Legends Cowboy rifle is almost impossible to beat.
SPEC SHEET.
4.5mm steel bb, Length:37 inches, 10 shot capacity,
shell ejection system, CO2 Powerplant lever action.
Black £320
Chrome/Gold/Blue £350
Each one of our rifles are tested before collection/transfer. Contact us for purchasing and more information.