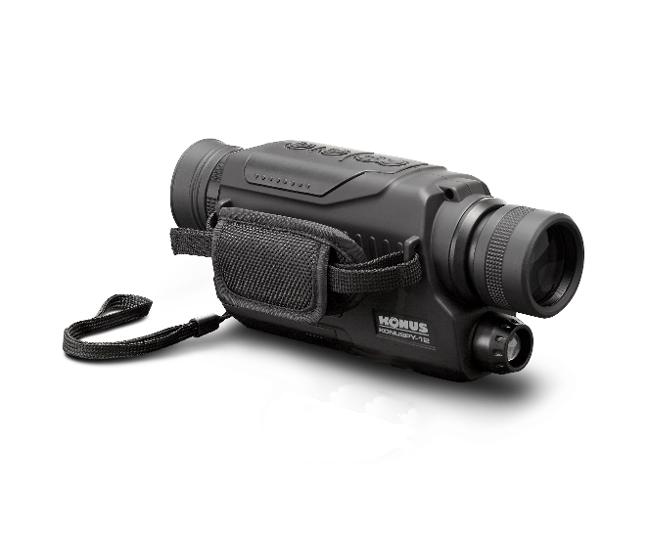 KONUS SPY
his model is a true revolution in the optical industry. Never before a digital night vision unit has been so powerful and so competitively priced. This monocle features an unprecedented 5x-40x zoom system to go along with a built-in laser illuminator for total darkness and with an internal SD card for taking pictures and recording videos. Furthermore, the daytime vision is with colours as opposed to most competing models. All of this at a price that can't be beat.
SPECS:
5X-40X MAGNIFICATION , PHOTO SHOOTING AND VIDEO CAPABILITY, DAYTIME AND NIGHTIME USE
DAYTIME VISION IN COLOUR, PC CONNECTABLE, SD-CARD FOR STORING IMAGES, 5X OPTICAL ZOOM
8X DIGITAL ZOOM, TRIPOD ATTACHMENT, CASE INCLUDED, WORKS WITH THREE AA BATTERIES
£210. Contact us for purchasing or more information.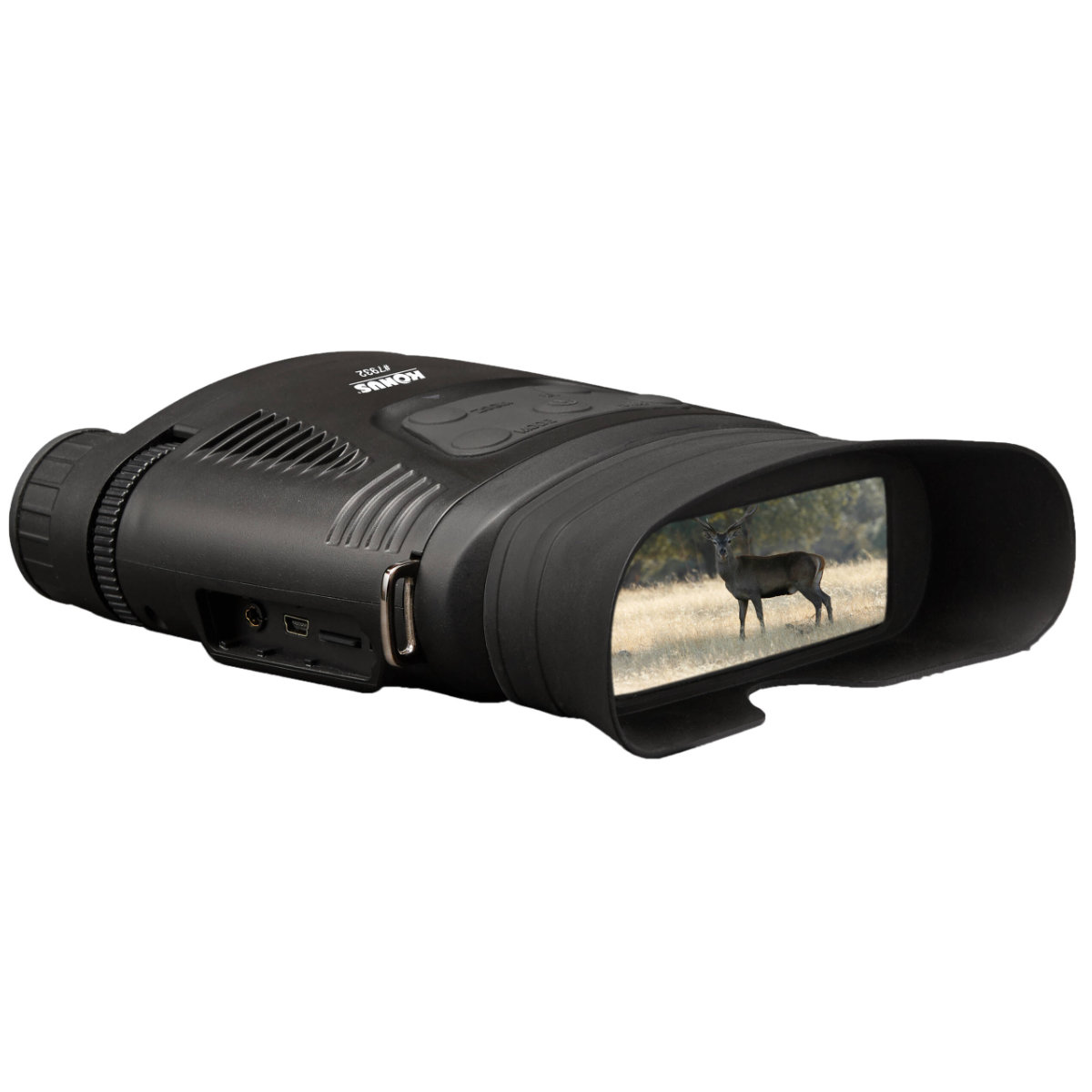 KONUS SPY 11
This new night vision binocular KONUS is a true revolution, for this type of binocular has never been so compact! (18x13.5, 520 gr).
What sets the Spy 11 apart from other night vision binoculars is its ability to also be used in daylight and unlike many on the market the price won't bring tears to your eyes! Not bad for a completely digital pair of NV bino's!

The binocular is also equipped with an internal SD card to record video and photos.
The magnification is 3x-4.5x-6x.
Maximum distance of observation: 200 meters.
Specs:
3x -4.5x -6x MAGNIFICATION POWER WITH DIGITAL ZOOM. PHOTO AND VIDEO RECORDING FUNCTION
SUPPLIED WITH A/V CABLE, USB CABLE AND 8GB SD CARD FOR IMAGE STORING PURPOSES, STRAP AND CASE INCLUDED
RUBBER COVERED BODY, TRIPOD ATTACHMENT, DAYTIME AND NIGHT TIME USE, DAYLIGHT VISION FILTER,
BUILT-IN ILLUMINATOR FOR TOTAL DARKNESS, WORKING DISTANCE:200M - 220 YARDS.
£250. Contact us for purchasing or more information.