USED AIR RIFLES
The air rifles on show are used and will be in stock at Big Dan's, some air rifles will also be advertised on behalf of our customers however Big Dan's cannot be held responsible for any disputes regarding air rifles advertised on behalf of the customer.
Each air rifle advertised on our own behalf will be fully tested and leak checked with the chronograph test report included with the pictures of the rifle. With an appointment you're welcome to come down and try any used air rifle before a potential purchase.
If you'd like to advertise an air rifle through Big Dan's get in touch with us via our "Contact us" section and we'll see if we can lend a hand.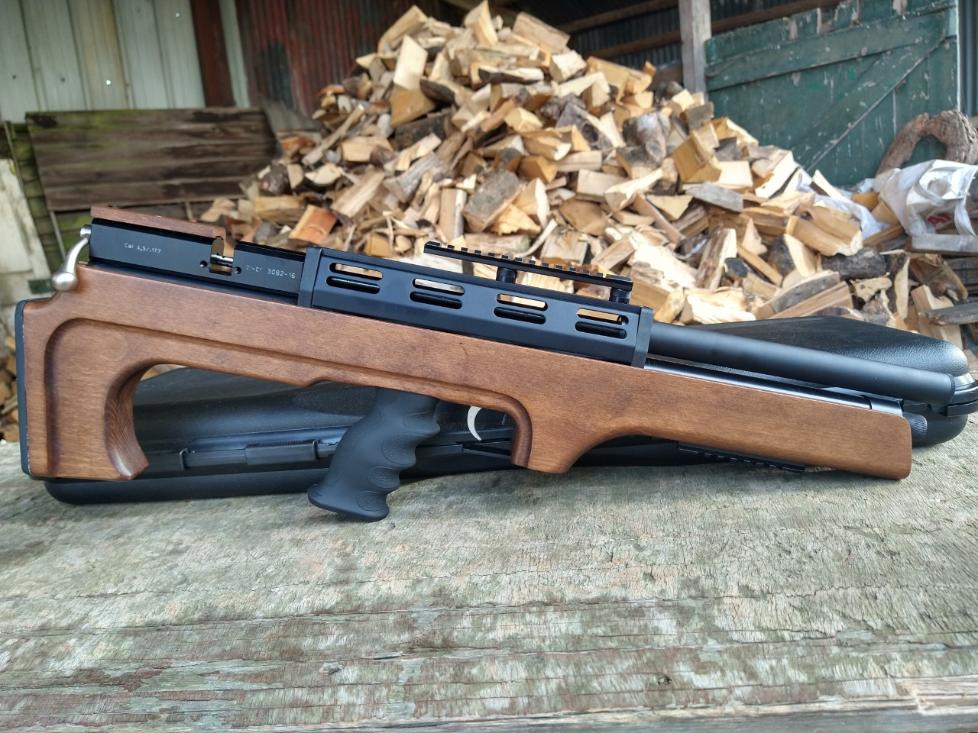 COMETA ORION BULLPUP .177
The rifle is new but old stock so someone will end up with a cracking PCP for budget money.
The Orion BP comes with a cold hammer forged barrel for increased accuracy and consistency. The rifle is also fitted with an adjustable two stage trigger that can be set to each individual shooter's preference and even an adjustable tilting foregrip which greatly aids in freestanding shots and can also act as a pseudo bipod.
The foregrip is easily removed by simply undoing the grub screw located into the base of the grip itself which leaves the shooter to add other accessories to the underside of the forestock thanks to the weaver rail located there.
A 1/2UNF thread has also been cut into the barrel which is easily accessed by removing the shroud allowing the shooter to fit a silencer for hunting. Something that the Orion BP's are excellent at thanks to their fantastically tough build. Even the grip has been rubberised to give far better longevity and traction over conventional wood. The scope rail is also a weaver type that eliminates any risk of creep and the rifle comes in a foam lined hard case.
The Orion BP also comes with a lifetime warranty, if ever the rifle goes wrong we'll have it sorted for you.
We're only asking £450 the Orion BP making it excellently priced for those looking for a bargain, the original pricing for these BP's was £700!
£450, Contact us for purchasing or more information.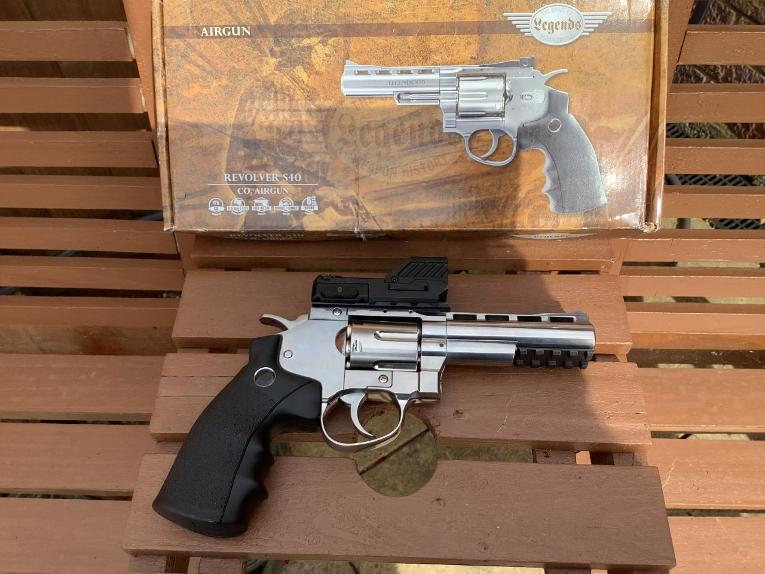 UMAREX LEGENDS S40 .177
(Advertised on behalf of a customer)
The pistol is in overall near mint condition and comes with a red dot sight and the metal cartridges. The pistol has only been owned by the customer for a few months but is unfortunately having to be sold due to the shooter suffering from arthritis.
£125 ONO
For purchasing contact Robert on: 07960008932.
This pistol is not on site.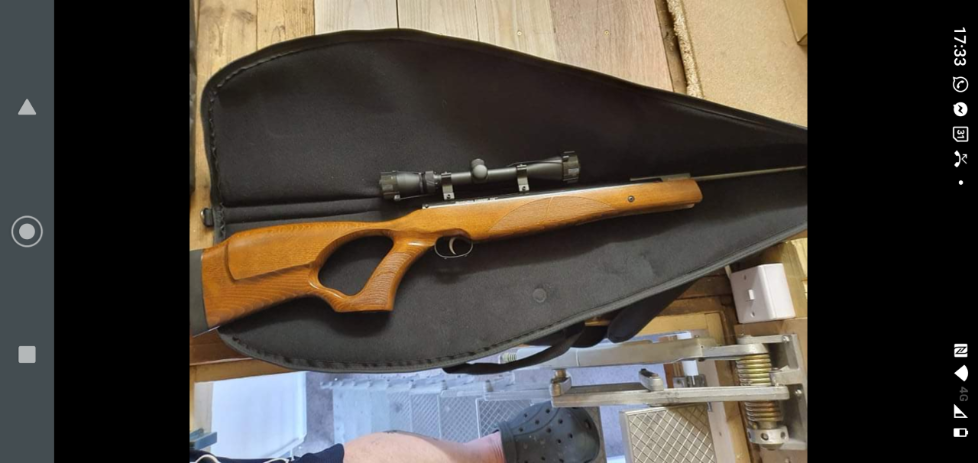 REMINGTON SABRE .22
(Advertised on behalf of a customer)
A top notch rifle with eye catching looks and exceptional performance. This Sabre is in excellent condition and has some striking grain especially around the cheekpiece. The Sabre has Remington's excellent two stage adjustable trigger which can be set to suit each individual shooter's tastes and the stock is also ambidextrous.
The rifle comes with a 3-9x32 scope and mounts along with a rifle slip so you're ready to start shooting straight away. This Sabre would make a fantastic starters rifle for those on a budget or an excellent target or hunting rifle!
£140. This rifle is not on site, for more information or for purchasing contact Adrian on:07505102039.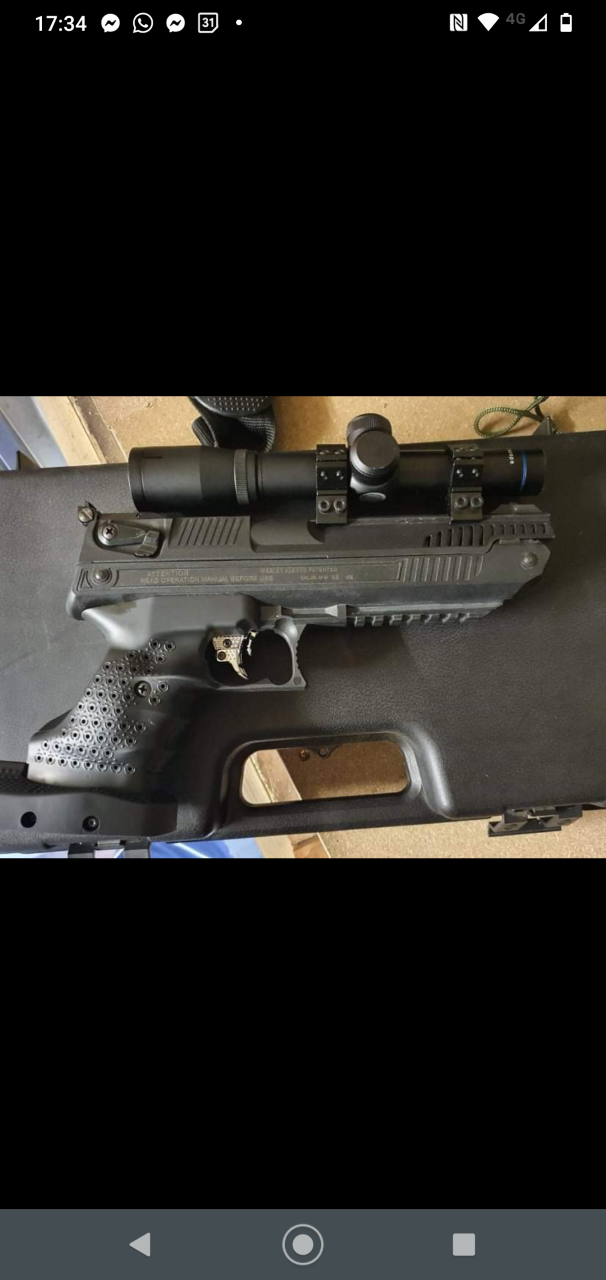 WEBLEY ALECTO .22
(Advertised on behalf of a customer)
A fantastic example of the renowned Webley Alecto pistol. This Alecto is in mint condition and comes with even the test certificate originally provided with the pistol.
The pistol also comes with a hard case and extras (see gallery) and an AGS 2X20 scope if required.
The Alecto is known for accuracy and performance and this example would make a cracking start for anyone getting into target shooting.
£180 (without scope).
£220 (with scope).
This pistol is not on site but for purchasing or more information contact Adrian on 07505102039.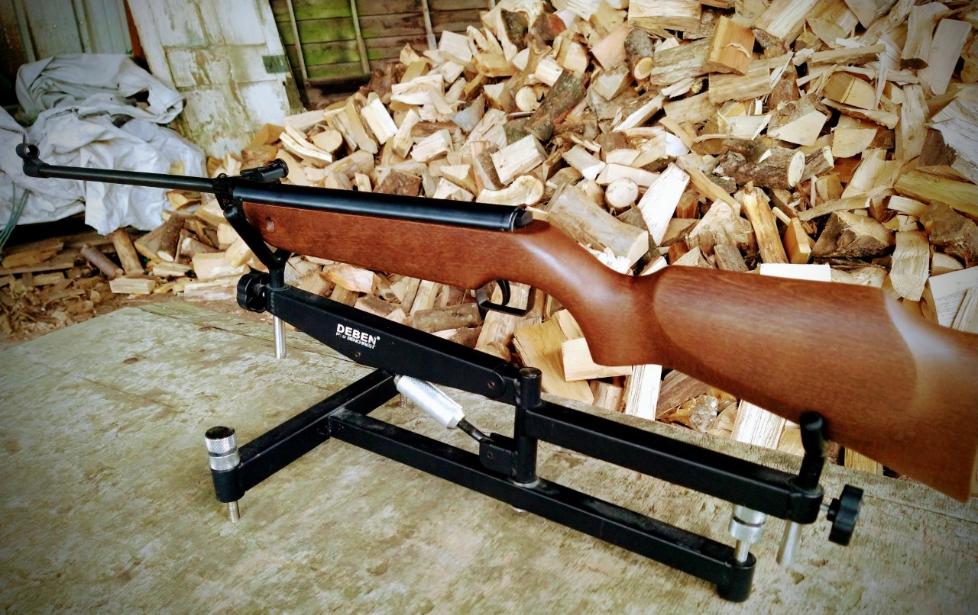 COMETA 100 (EX REVIEW RIFLE)
A fantastic little junior rifle or close range pest controller. The Cometa 100 is almost PCP like to shoot with minimal recoil making the rifle incredibly easy to handle. The rifle is also incredibly light and easy to cock making it a superb beginners rifle.
The overall build quality is head and shoulders above the other rifles in this class, the bluing is as good as many premium rifles and the overall finish is superb.
£90, Contact us for purchasing or more information. RFD transfers available.