DUE TO THE GOVERNMENT LOCK DOWN BIG DAN'S AIRGUNS WILL BE
CLOSED UNTIL FURTHER NOTICE.
WE APOLOGISE FOR ANY INCONVENIENCES.
THANKS AND STAY SAFE!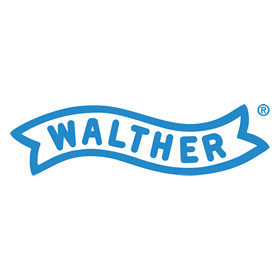 Walther LGU Master Pro
"Shoots like it has been tuned straight out of the box" is the common phrase associated with the LGU Master air rifle series and with the first shot you'll see why! The LGU Master despite being a full power rifle is one of the softest shooting air rifles on the market right now whilst also being one of the quietest.
Of course having a smooth shooting rifle is meaningless if it can't shoot its way out of a paper bag and thankfully this isn't the case with the LGU thanks to the rifle coming with the legendary Lothar Walther barrel making this rifle incredibly accurate.
The LGU also comes with a two stage adjustable trigger for better shot to shot consistency and the rifle is also fitted with an adjustable butt pad for far greater comfort for shooters of all shapes and sizes.
The LGU Master Pro is an underlever rifle which uses a fixed barrel design making the rifle incredibly accurate and also much more reliable compared to break barrel rifles. Being an underlever in some cases however can be a downside as they can be difficult to load however the LGU uses the tried and tested sliding breech design that is incredibly simple to use.
The stock itself is beautiful and designed by Minelli making the rifle not only stunning to look at but also incredibly comfortable with a brilliantly finished raised cheekpiece giving the shooter a consistent eye-to-scope alignment further increasing consistency and accuracy.
The LGU Master Pro is one of the best underlevers on the market today and is highly regarded throughout the entire airgun shooting community, and it isn't hard to see why!
Spec sheet:
.177 & .22 available, Weight 9.4lbs, Lothar Walther barrel, Ambidextrous, Spring powered, Underlever action,
Full power, Adjustable trigger, Full power, Adjustable butt pad,
£510
Comes with a free tin of pellets! Contact us for more information, purchasing and RFD transfers!