USED AIR RIFLES
The air rifles on show are used and will be in stock at Big Dan's, some air rifles will also be advertised on behalf of our customers however Big Dan's cannot be held responsible for any disputes regarding air rifles advertised on behalf of the customer.
Each air rifle advertised on our own behalf will be fully tested and leak checked with the chronograph test report included with the pictures of the rifle. With an appointment you're welcome to come down and try any used air rifle before a potential purchase.
If you'd like to advertise an air rifle through Big Dan's get in touch with us via our "Contact us" section and we'll see if we can lend a hand.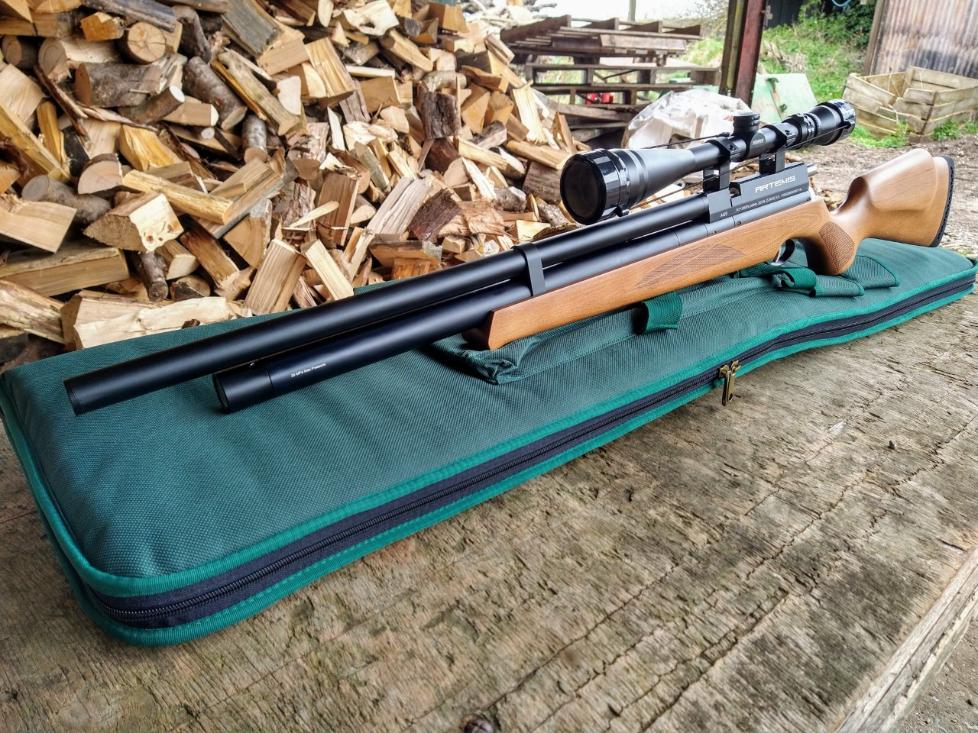 ARTEMIS M22 PACKAGE .22
The package was created for a customer that unfortunately due to unseen circumstances can no longer collect.
The rifle is still brand new and has been accuracy, consistency and leak tested by ourselves at the request of the customer with a spread of only 7fps over 10 shots with an average power of 11.3ft-lbs using RWS Superfields (15.9grn), the barrel has also been cleaned as per the original customer's request.
A Konus Pro 6-24x44 scope and mounts has been included with the rifle which accompanies it perfectly. The Konus scopes are extremely clear and the Pro model uses a mildot reticle which is perfect for hunting and target work.
Also included with the package is a large deluxe matbag which fits the big M22 perfectly and has pockets for accessories/pellets. As in the name the bag also doubles up as a shooting mat when opened, ideal for those that like shooting from the prone position.
As the rifle is still brand new it'll come with a full warranty and a tin of pellets to get you going, overall the M22 package will be a fantastic start for anybody looking to get into PCP's or for those looking for a laser accurate and tough PCP package.
£460.
RFD transfers available, contact us for purchasing or more information.