USED AIR RIFLES
The air rifles on show are used and will be in stock at Big Dan's, some air rifles will also be advertised on behalf of our customers however Big Dan's cannot be held responsible for any disputes regarding air rifles advertised on behalf of the customer.
Each air rifle advertised on our own behalf will be fully tested and leak checked with the chronograph test report included with the pictures of the rifle. With an appointment you're welcome to come down and try any used air rifle before a potential purchase.
If you'd like to advertise an air rifle through Big Dan's get in touch with us via our "Contact us" section and we'll see if we can lend a hand.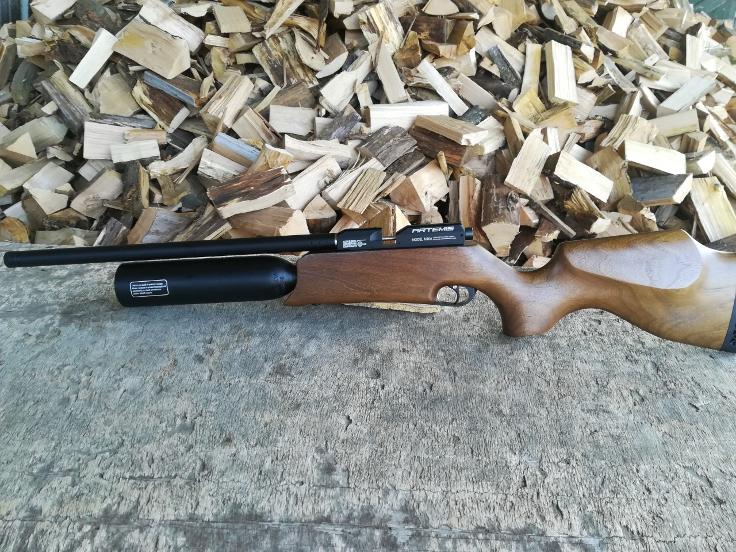 A top notch PCP for break barrel money! The M16A's have made an excellent name for themselves in the target and hunting community due to their shot count, accuracy and reliability.
As widely reported on many online forums and video reviews despite the price the M16's have the accuracy to put many big brand rifles to shame and the sidelever action is silky smooth making the M16 a real treat to handle. The trigger is also exceptional being fully adjustable, the current trigger on this rifle is set very light with zero creep. The grain on this particular rifle would also absolutely pop with some re-staining.
The rifle is in good condition with some minor marks to the woodwork just under the sidelever cocking system.
The rifle comes with three magazines a single shot tray and a silencer.
A 6 month warranty is also included with the rifle for added peace of mind.
If you'd like to take a look at the rifle please be sure to get in touch with us via our "contact us" page.
£350, RFD transfers available.