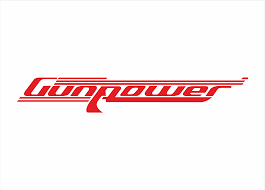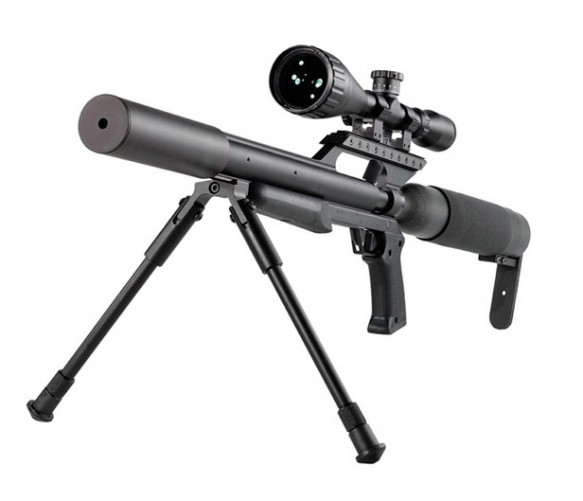 Gunpower Stealth II
One of the most uniquely designed air rifles of our time. The Gunpower Stealth II has been designed to be the ultimate takedown rifle, thanks to the Stealth's adjustable power setting the Stealth can be tuned for every shooting scenario which is sure to be popular with hunters and pest controllers. Especially in situations where over-penetration can be a real issue.
The Stealth unlike most PCP's is made out of aircraft grade aluminium and polymer which helps keep this full power PCP as light as possible while also keeping it perfectly balanced. With the bottle fitted the rifle still only weighs 5.25lbs! Thanks to the design of the Stealth using the air bottle as the stock the rifle is also extremely easy to fill and is not much bigger than a pistol with the bottle removed, handy for storing the rifle after a long shoot.
Other features of the rifle are a fully adjustable two stage trigger, an automatic re-settable safety, an easy reach loading port and a burst disc fitted to avoid over filling the air bottle. That's a lot of features for a rifle that's only 29 inches long.
The Stealth can also be fitted with it's own specially designed tilt bipod. (Sold separately)
Available in .177 and .22 calibre.
Spec Sheet, .177 & .22 caliber available. Length 29 Inches. Weight 5.25lbs Single shot. Two stage adjustable trigger. Adjustable power. Aircraft grade aluminium design. Compact.
£600 Including Gunpower Stealth II Moderator & Brass refill adaptor RRP £55! Tilt Bipod available £82.
Comes with free tin of pellets! Contact us for delivery, purchasing and scope package deals! Or give us a call or text on 07598454971

Due to VCRA act of 2006 it has become illegal to post Air Rifles and Pistols due to safety reasons. If there is an Air Rifle that you are interested in please send us an Email via our "contact us" section and we'll see if we can deliver the Rifle personally. Or alternatively if you would like to try the Rifle before you buy you can come to our premises and we can make you an outdoor range. Just let us know which rifles interest you and which would be the best day for your visit.
Thanks for reading,
Dan.